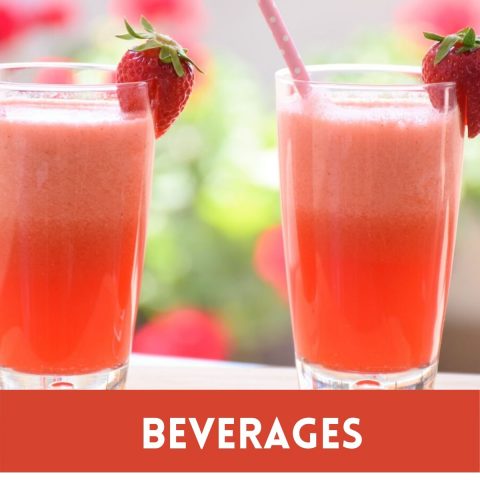 Almond Milk Delight
Recipe by Bob Betts
Prep Time: 15 mins                Soak Time: 1 hour, or overnight                                Yield: 2 litres
Ingredients
1 fat cup raw almonds
6 cups filtered tap water
1/4 tsp vanilla extract (amount to taste)
1/4 tsp of table salt (can use Himalayan or sea salt to taste)
3 Tbsp domestic honey (can use maple syrup if strict Vegan)
Directions
Soak almonds for about 1 hour in hot tap water (or overnight) then pop the skins off.
Place skinned almonds into high speed blender.
Add 3 cups of water and blend on high speed for about 3 minutes.
Place nut bag in a 2-litre jar and pour in blended almonds.
Pour remaining 3 cups of water into blender and do a quick rise.
Pour the 3 remaining cups into almonds and twist and squeeze nut bag.
Now add salt, almond extract, and sweetener.
Add lid to jar and shake to mix well. (I use 2 litre sauerkraut jar).
Pour into serving size of choice and freeze. (Will only keep 5 to 6 days max if not frozen).
                                                                                                                                             Mango Coconut Gelato
2 cups of frozen Mango
½ can of coconut milk to start
¼ cup liquid sweetener, maple syrup, agave, honey
Mix all ingredients in food processor or blender until smooth and creamy adding more coconut milk until you have the texture you want, not runny.
If you are not serving immediately, put in a plastic container in freezer, and thaw for short time before eating.
Prep time 10  mins       
 Yields 4 servings
                                                                                                                                      Minty Celery Pineapple Ade
Recipe by www.trafficlightcook.com
Prep Time: 5 mins                  Blend/juice time:  5 mins                                Yield: 1 serving
Ingredients
3 stalks celery (preferably organic, around 7 oz)
3 fresh mint leaves
1/2 cup pineapple chunks (around 6-7)
1 tsp lime juice (freshly squeezed, optional)
1/2 to 1 cup pineapple juice *
1/2 to 1 cup ice cubes *
Maple syrup to taste (optional)
Directions
Cut pineapple into manageable chunks.
Wash celery under running water till there is not sign of any dirt or grit. Also wash mint leaves and lime. 
If using a juicer - First add fresh mint leaves in the juicer feed followed by stalks of celery and pineapple chunks. If using, add lime juice and stir well with a spoon. Drink within 15-30 minutes of juicing.
If using a blender – Add all ingredients and blend until smooth.
Enjoy!
* This was originally a juicer recipe and has been modified for a blender.
                                                                                                                                       Pineapple Mint Fresh Water
By Claudia Kazanowski
3 cups of Pineapple
2 litres of water
¼ cup liquid sweetener, maple syrup, agave, honey
1 cup ice
Blend all and serve.
Prep time 5  mins                                                                           Yields 6-8 servings