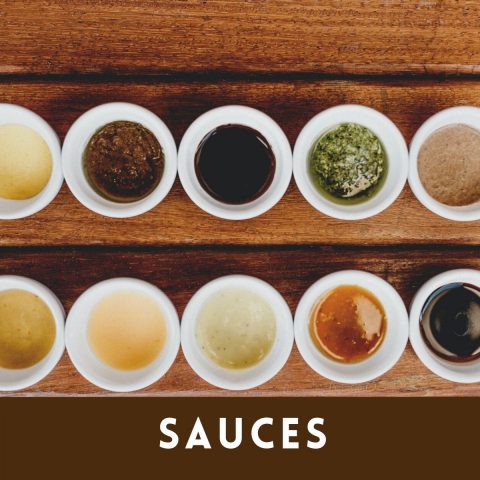 Cannellini Bean Dip on Cucumber Chips
Recipe from Veganosity.com
1 16 oz can of cannellini beans, drained and rinsed
1 clove of garlic, with the skin on, put in a small pan of boiling water for 30 seconds, then remove and take the skin off.  This will reduce the sharpness of raw garlic.
1 cup of fresh basil leaves
1 Tbsp of extra virgin olive oil
½ tsp Himalayan salt
¼ tsp of cayenne pepper (start with an 1/8 of a tsp and add more if you're sensitive to spicy food)
Ground black pepper to taste
1 large cucumber – wash and pat dry, then slice into ½ inch thick rounds.
Add all of the ingredients (except the cucumber) to a food processor and blend until thick and creamy. 
Spread the dip on cucumber slices.
Refrigerate in an air tight container for up to 4 days.
Prep time 15 mins
Cashew-Pumpkin Seed Parmesan
Recipe by Beverley Edwards-Haines
Prep Time: 10 mins                                                    Yield: 1 ¼ cup
Ingredients
1/2 cup (125 ml) raw cashews
1/2 cup (125 ml) raw pumpkin seeds
1/4 cup (60 ml) nutritional yeast
3/4 tsp (4 ml) Himalayan salt
1/2 tsp (2 ml) garlic powder
1/2 tsp (2 ml) onion powder
Directions
Place all ingredients in a food processor.  Process to very fine crumbs.  Do not puree.
Store in a sealed container in the fridge, and use within 2 weeks.
      Enjoy on pasta or salad, or as a savory breakfast topper!
Vegan Dressing for Caesar Salad
By Valerie Johnson
½ cup cashew pieces, soaked and rinsed *
1 T. tahini
1 T. apple cider vinegar or lemon juice
1 tsp. Himalayan salt
3 or 4 cloves of garlic
2 tsp. Zatar
1/3 cup olive oil
½ cup nut milk or water
2 tsp. Dijon mustard
*Just soak in hot water while you prepare the other ingredients (about 15 minutes).
Blend all ingredients together at high speed.  The dressing will thicken when it is refrigerated so don't worry if it seems thin when you are finished blending.  You may have to stir in some water in subsequent uses.
Notes:
This is a very flexible recipe.  Measurements are approximate and can be adjusted to taste.
I don't use croutons in my salad so that it will be gluten-free. Instead I use about 1/3 cup of capers in a large salad. 
I also use this dressing in place of sour cream, mayonnaise (i.e. in potato salad), and other dishes that one might use dressing such as on their sandwiches or main dishes.
Prep time: about 20 minutes                          Yield: about 1.5 cups, enough for 2 or 3 salads
Vegan Cheese
Simple Vegan Blog (adapted from Veggie on a Penny)
Ingredients
2 cups peeled potatoes
1 cup peeled carrots
1/2 tsp garlic powder
½ tsp onion powder
1 tsp sea salt
1 Tbsp nutritional yeast
1/3 cup extra virgin olive oil
1 1Tbsp fresh lemon juice
½ cup water
dash of cayenne powder (optional)
Directions
Chop the potatoes and carrots and boil or steam them until soft.
Place all the ingredients in a food processor and blend until completely smooth, scraping down the sides as needed.
Serve with tortilla chips or use to make 'mac and cheese', pizza or any other recipe that calls for cheese.
Store the vegan cheese in a sealed container in the fridge for up to four days.
 
To make an oil-free version of this recipe, add water only instead of the oil.You can also add some tahini or any other healthy fat.
Vegan Parmesan Cheese
Recipe From:  www.minimalistbaker.com
Ingredients
Directions
Add all ingredients to a 

food processor

 and mix/pulse until a fine meal is achieved. Store in the refrigerator to keep fresh. Lasts for several weeks.
Vegan Sour Cream
Recipe Adapted By: Skye Michael
Ingredients
1 cup whole raw cashews
1/2 cup plain unsweetened soy milk
2 Tbsp fresh lemon juice
2 Tbsp refined coconut oil, melted
1 tsp raw apple cider vinegar
Pinch of salt
Directions
Soak the nuts for a minimum of 8 hours in the fridge with enough water to cover.
In a small dish, melt the coconut oil in the microwave for about 10 seconds, or, place dish over a steaming pan of water to melt oil.
Drain the nuts and add to a high-powered blender.
Add the soy milk, melted coconut oil and the rest of the ingredients.
Blend for a minute or two until completely smooth.
Refrigerate to thicken before using.